[prima_slider id="2019″ width="1080″ height="810″ animation="slide" speed="4000″ duration="600″ direction="yes" control="yes" ]
Thank you to all of those who stopped by our booth at the recent 2013 NACS trade show in Atlanta. As one of the leading suppliers to the convenience store industry for more than 25 years, SHOPCO proudly offers the highest quality, all metal fixtures to provide unequalled merchandising versatility, modern image, superior strength and durability, and competitive pricing. Our three primary product types offer a wide range of options from customizable shelving systems, state of the art sales counters, and food service counter applications.
METAL FOOD SERVICE COUNTERS:

METAL FOOD SERVICE CABINET: Utilize a variety of units to create a sequence tailored to your specific needs. Limitless design potential gives you the opportunity to dazzle customers!
METAL SALES COUNTERS:

4D UPRIGHT SALES COUNTER: The very best of the best! Customizable to any store layout, designed to increase merchandising space and boost overall sales!
SHELVING SYSTEMS: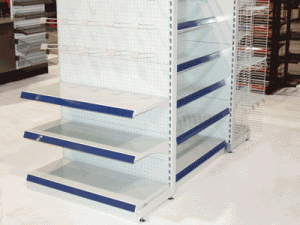 THE EURO GONDOLA SYSTEM: The most versatile, stylish and customizable metal gondola out there!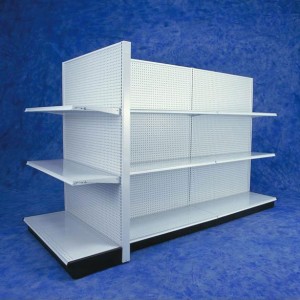 THE MADIX GONDOLA SYSTEM: A great bang for your buck! A variety of options available for quick shipment.
Not only does SHOPCO offer the highest quality fixtures, but also offers exceptional customer service. With the fastest lead time in the industry, coupled with its innovative AutoCAD design service, makes SHOPCO the smart choice to get the job done right! So for your future c-store plans, think of SHOPCO as your one stop shop to make your operation a success!