Welcome to SHOPCO U.S.A., Inc.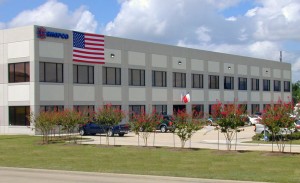 At SHOPCO U.S.A., we are dedicated to providing our customers with the best customer service experience possible. We take pride in our high-quality, versatile, and long-lasting retail merchandising systems which include; Metal Food Service Cabinets, Metal Sales Counters, and Gondola Systems. Providing customers with the shortest lead time in the store fixture and shelving industry is just one of many elements contributing to our excellent customer service. It is this commitment to providing exemplary customer service, superior shelving and counter products, creative fixture design, and speedy lead times that has allowed SHOPCO U.S.A. to serve the C-Store industry for over 30 years.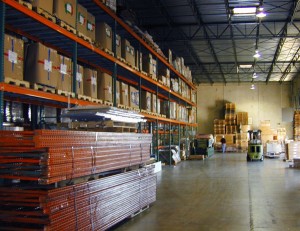 Our quality products and superior customer service have launched SHOPCO into being one of the major suppliers in the convenience store industry in the United States. That is why current customers such as BP Oil Co., Couche-Tard/Circle-K, Travel Centers of America, AAFES, Jackson's Food Stores, First Coast Energy, Oxxo C-stores, Speedy Stop Food Stores, Thornton's Food Marts, EG America, Coen Markets, Kent Distributors, and Shell (Texas Petroleum Group), as well as hundreds of smaller retail chains, have all trusted SHOPCO to fulfill their retail merchandising needs.
Mission Statement:
Our mission is to provide our customers with a premier merchandising system, innovative design and exemplary service, all of which are top-of-the-line relative to our competition. We accomplish this goal through superior product design, continual research and development, creative store concepts and a team of employees who are passionately committed to exceeding the customer's expectations on a daily basis.
SHOPCO U.S.A. is proud of being in business for 30+ years and is grateful for the opportunity to continue to serve our customers.
---
ShopcoDK A/S
Located in Ulbolle, Denmark ShopcoDK is the joint venture of SHOPCO USA, Inc. and Shopflex Aps founded in 2013 for the purpose of producing steel shelving component items for SHOPCO's all metal shelving system. The robotic machinery is designed to load, punch, cut, shape, shear, bend, and stack the individual components without having to be touched by human hands. It is this mass production of these standard components that gives SHOPCO its competitive advantage in the market place.
After the steel components are fabricated at ShopcoDK they are shipped to the highly automated facility of ShopcoLT, UAB in Lentvaris, Lithuania for the seven stage electrostatic powder coating process. This high quality coating is the final step in the production process for SHOPCO's premier quality counter and shelving system. The items are then packed for shipment to SHOPCO USA in Houston, TX.
This picture is of the building complex where the powder coating facility is located.