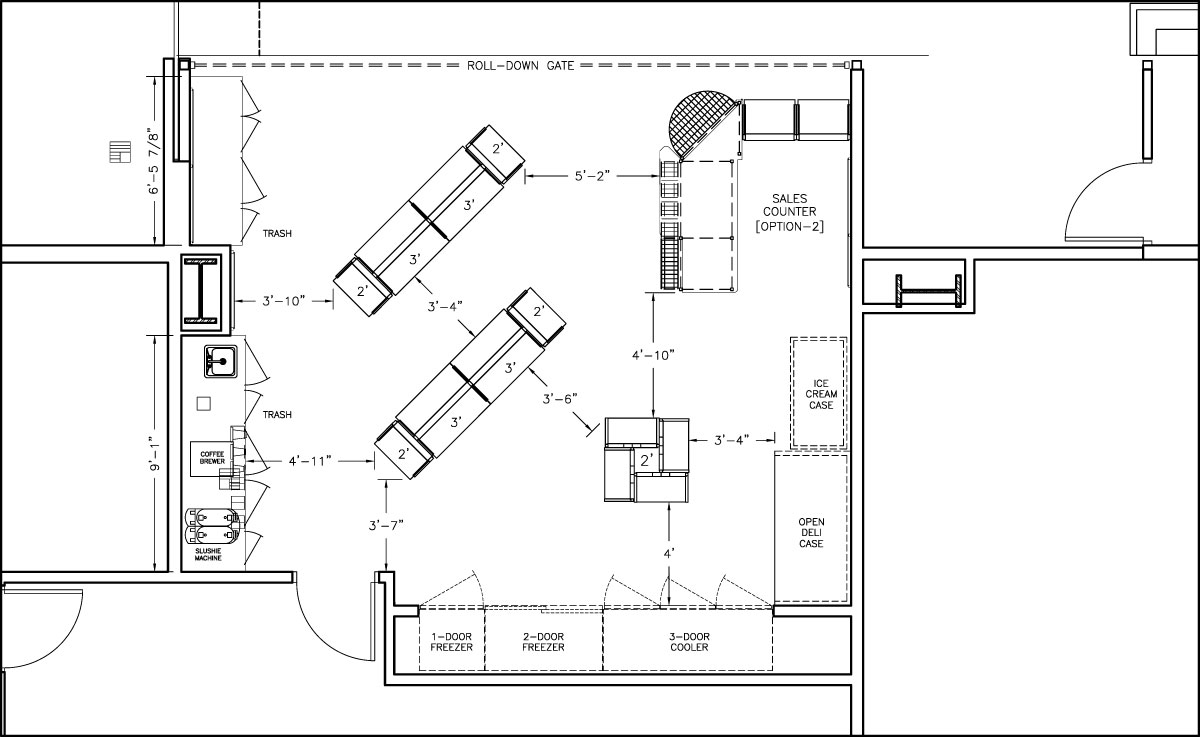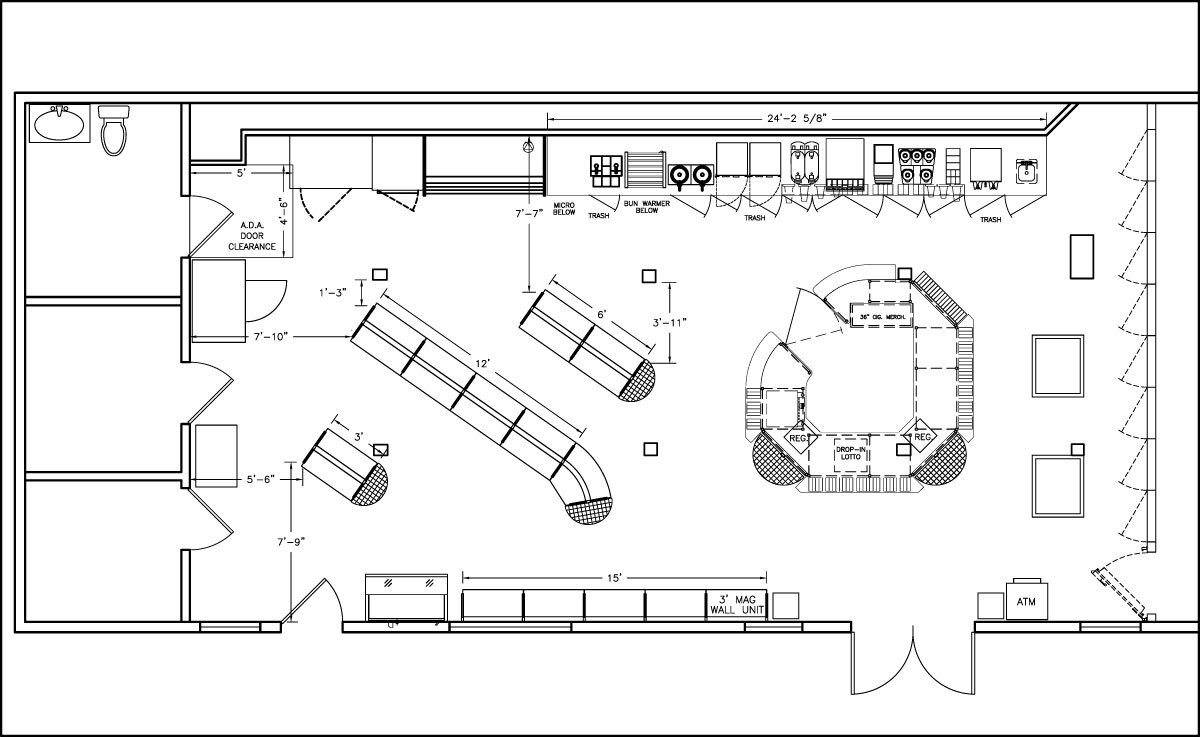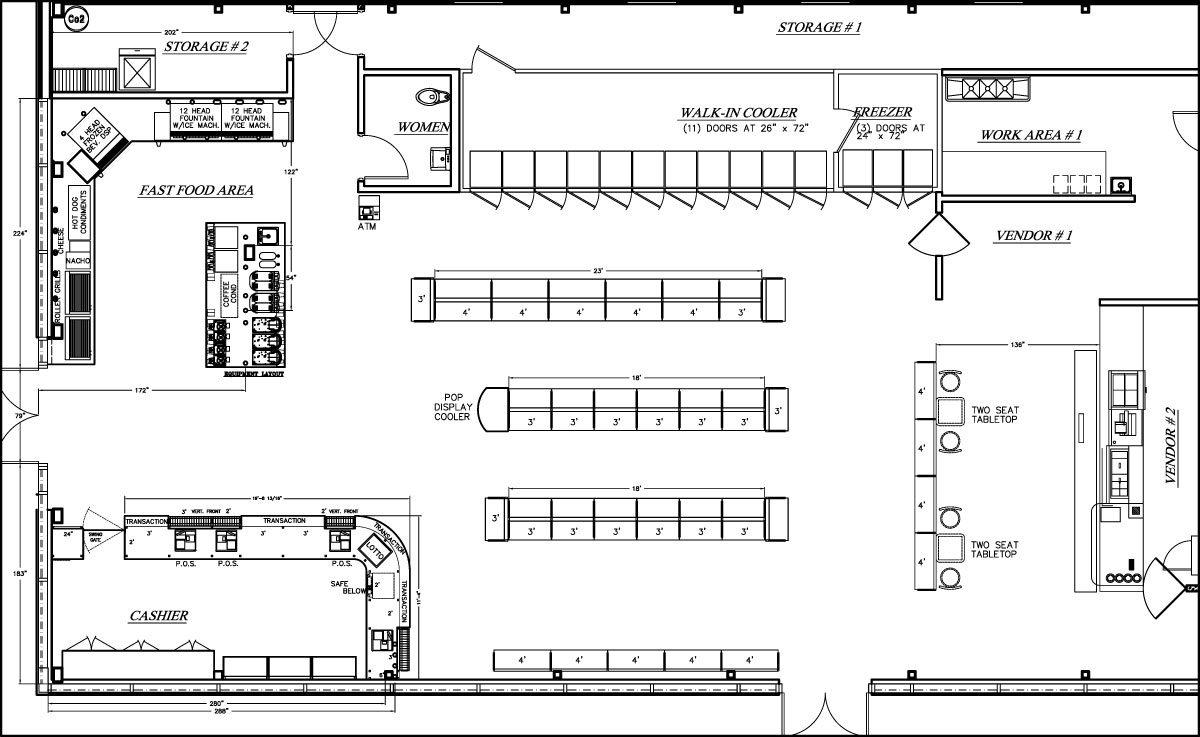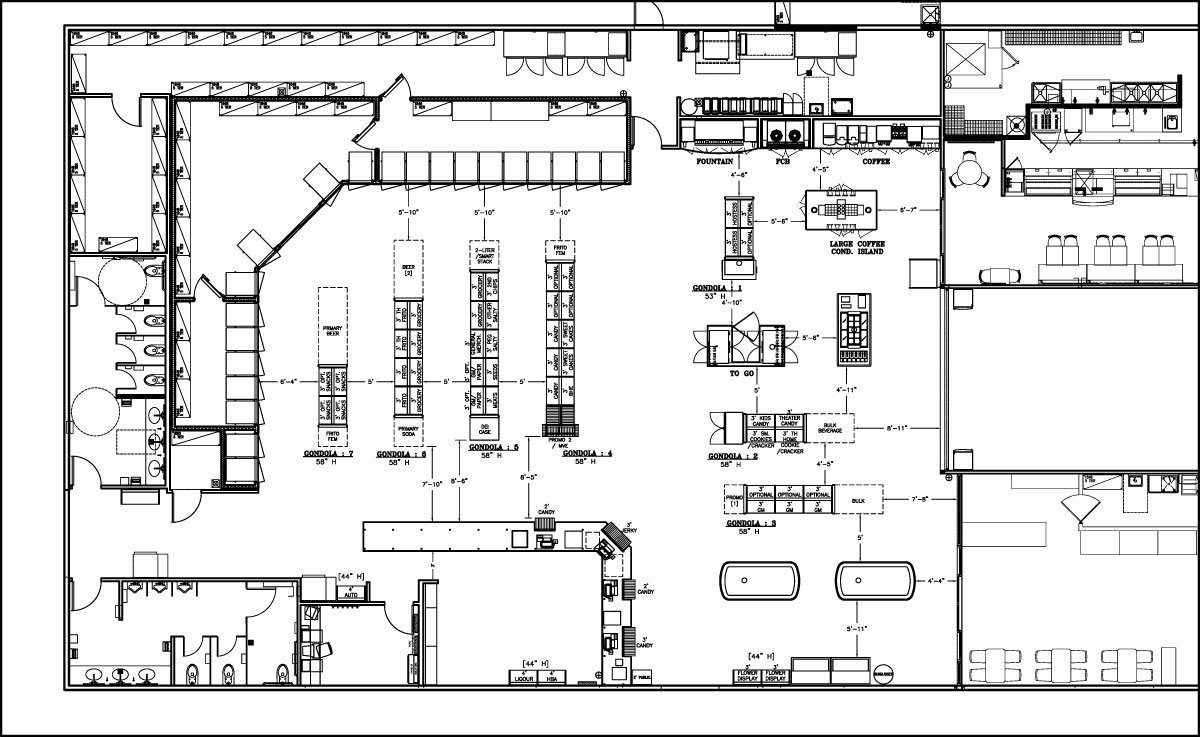 Let's Build Something Together
About our Designs
At SHOPCO USA, we pride ourselves on having a design team with an impressive amount of experience. Our team members have worked with a variety of clients and projects, providing them with the knowledge and skills to create designs that meet and exceed expectations. In addition, our team has extensive expertise in AUTOCAD, a software that allows us to bring our designs to life with precision and accuracy. With our team's expertise and AUTOCAD skills, you can trust that your designs will be the best they can be.
How long does a typical drawing take?
When it comes to creating detailed and accurate drawings for a store layout, the process can take anywhere from 5 to 14 days. This timeline will depend on the scope of the work and the level of detail required. For larger jobs, drawing up a suitable layout may even take longer, and that's why custom lead times are always discussed up front. It's important to ensure that the drawings are precise and meet the specifications of the store to avoid any issues down the line. As professionals, we understand the importance of delivering high-quality drawings that meet our client's expectations.
Can I make changes?
Yes, absolutely. Making revisions to the drawings is definitely possible. In fact, it is highly encouraged in order to ensure that the final product matches the layout that you had envisioned. We understand the importance of accuracy and precision when it comes to creating drawings, which is why we always strive to make sure that our clients are satisfied with the end result. So, please do not hesitate to request any revisions that you feel are necessary to achieve your desired layout.
Get in contact with our team